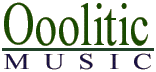 Ordering instructions for Dalglish scores
---
Peruse listings alphabetically or by voicing.
Buy the score, which will take you to the shopping cart.
If you wish to make multiple copies, click "add more items", which takes you back to the score list.
Go to the score and click "copy license" and then indicate on the shopping cart how many copies you want to make (in the "Qty." box).
Shipping and Handling is $5 for all US orders and $12 for all international orders, regardless of size.
You will receive high-quality engraved and continually updated original scores that are printed single-sided on bright, 24 lb., 8½x11-inch laser paper. Each score comes in a protective folder. If you are planning to make multiple copies and have ordered a copy license, you will get a personalized and signed limited copy license allowing you to make your purchased amount of copies for that particular score.
Demo CDs. Listen to your choices and preview other scores of interest by ordering a custom-made demo CD. At final checkout, in the notes section, list all the songs you would like included on the demo CD (12 songs maximum).
Making a recording of any Malcolm Dalglish piece requires a license. If you are duplicating, producing, manufacturing, and/or distributing a recording of a Malcolm Dalglish piece, whether for commercial, archival, or educational purposes, it requires a license, which we are happy to provide. Please contact us.